Orthodontics Of Weston - Dr. John J. Marchetto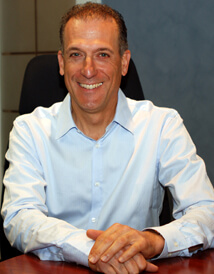 Dr. John J. Marchetto D.M.D.
Orthodontics Of Weston

1600 Town Center Blvd., Suite A
Weston, Florida 33326
(954) 389-1002
http://www.orthodonticsofweston.com
Provides Free Consultation


Specialties
Adult Braces, Ceramic Braces, Clear Braces, Invisalign, Invisalign Teen, Metal Braces, Orthodontics, Orthognathic Jaw Surgery, Rentention, Sleep Apnea, Temporary Anchorage Devices (TADS), TMJ

About
Serving Weston, Plantation, and Pembroke Pines, FL (Florida) - Dr. John Marchetto is your orthodontic specialists, offering Invisalign, Clarity, and braces for children, teens, and adults.
For over 20 years, Dr. John Marchetto has been providing comprehensive orthodontic care to patients of all ages. We've built a reputation for creating absolutely beautiful, lasting smiles through individualized care plans and state-of-the-art treatment technology.
We offer a level of care that cannot be found anywhere else. From our personalized approach to service and treatment, it is obvious that our team has our patients' best interest in mind. Our expertise in orthodontic care is evident in the types of cases we are able to handle and the excellence in the outcome of all cases, from simple to the most complex. Our patients benefit from our experience by receiving the beautiful smile they desire, no matter what their orthodontic issues may be.
Our services include:
Clarity™ self-ligating low-force braces
Clear ceramic braces
Invisalign® and Invisalign Teen™
Craniofacial care
When you're ready to learn about all the ways orthodontic care can improve the look and function of your smile, call our office and schedule a complimentary consultation. We look forward to meeting you!