Eli Orthodontics - John T. Eli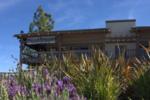 Specialties
Adult Braces
Ceramic Braces
Clear Braces
Invisalign
Invisalign Teen
Metal Braces
Orthodontics
Rentention
About
Straight teeth help an individual to effectively bite, chew and speak.  It also contributes to the long term health of teeth and gums.  In addition to the abundant health advantages, an attractive smile provides an aesthetic value which contributes to self-esteem, self-confidence, and self image, important qualities at every age.
Our top priority is to provide you and your family the highest quality orthodontic care in a friendly, comfortable environment.  We recognize that every patient has different needs, and we pride ourselves in the courteous service we deliver to each person who walks through our doors.
At Eli Orthodontics, we are in the business of smiles.  In a warm, friendly, caring and family centered environment we help change lives one smile at a time!
Part of our commitment to serving our patients includes providing information that helps them make more informed decisions about their oral health needs.