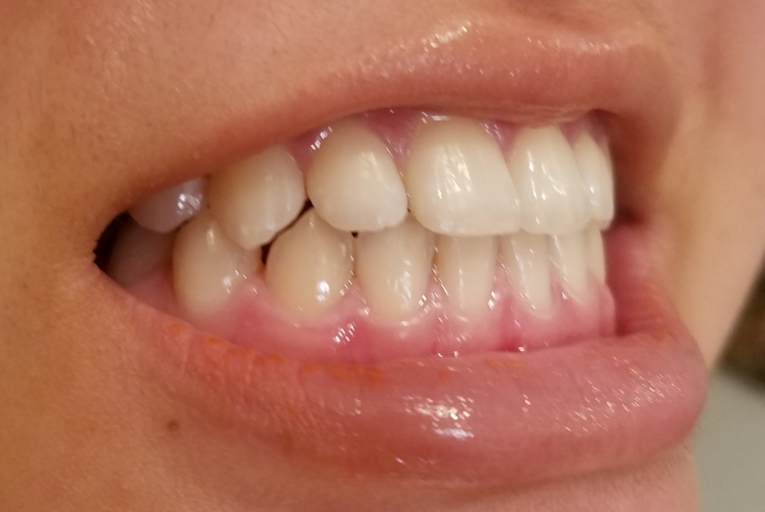 Are My Teeth Too Flared?
Hello! I took off my braces about 10 months ago. I had an underbite and had my braces for about 23 months. I was pretty unhappy when I took them off though because my teeth look so flared and there was a gap in my bite on *my* right side. Is this normal? And would it cost extra if I wanted to make it less flared? (My teeth are angled out instead of pointing more down...they're more angled than horse teeth. It's hard to see in photos but REALLY noticeable in real life. Everyone asks why my teeth are out at a 40 degree angle....) Also, after I took off my braces, my orthodontist made my clear plastic retainer immediately. However, they put on permanent metal retainers on my top four teeth and my bottom six teeth after making the retainer. When I went home the clear plastic retainers did not fit (I am assuming it is because they made it before the metal retainers) and I looked it up and an orthodontist said that the clear plastic retainers were back up since I had permanent metal ones. Since my orthodontist didn't give me instructions or mention the clear plastic retainers, I asummed I did not need to wear them so I did not wear them for 9 months. I noticed there are gaps between the teeth where there is a metal retainer and the rest of my teeth. However, when I went back for a checkup, my orthodontist said it looked fine and made me another retainer since the other ones did not fit. Now I wear my retainers every night. My 2 questions are: 1. How can I fix the flared teeth? Is it the orthodontist's fault for taking them out too early or something? If I fix it will my lips be thinner? 2. Are the gaps between the teeth fine or should I get it checked out?
No answers so far.
Do you want to answer this question? Login or register now to answer this question.
More Questions from Dental Braces