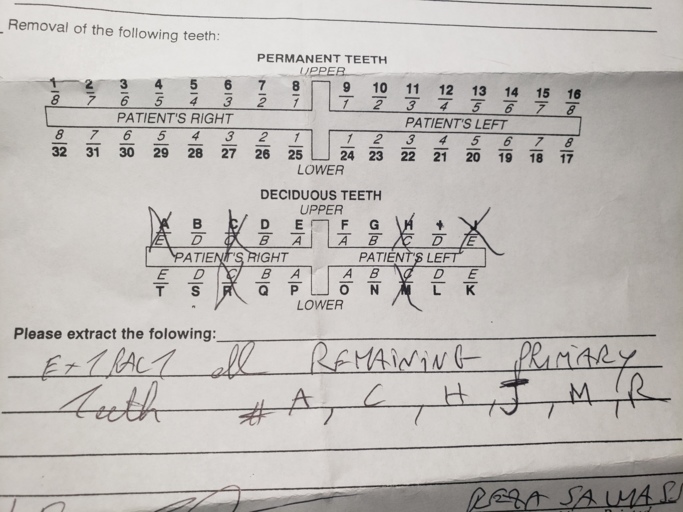 Baby teeth extraction
My 10 yo son has an overbite and needs braces. He still has baby teeth and orthodontist wants to get 6 baby teeth extracted in order to put the braces. My concern is will getting 6 teeth extracted affect him in any way?
Do you want to answer this question? Login or register now to answer this question. Answer: Primary teeth extracted
By BracesInfo.com Expert 10

The teeth being recommended for extraction are all primary teeth according to the referral you provided.  There should be permanent teeth waiting to erupt in their place.  The Orthodontist is more than likely recommending the extractions now in order to place the brackets for phase I orthodontic treatment.  Many times this is necessary to provide ample space for the erupting permanent teeth as well as begin movement of the existing teeth.  Removing the teeth should not create an issue for your son, after the initial healing phase of the extractions.  Discomfort should not be anymore than if the teeth were to exfoliate on their own. Primary teeth are removed for several reasons and the procedure is very routine and predictable.  
More Questions from Dental Braces