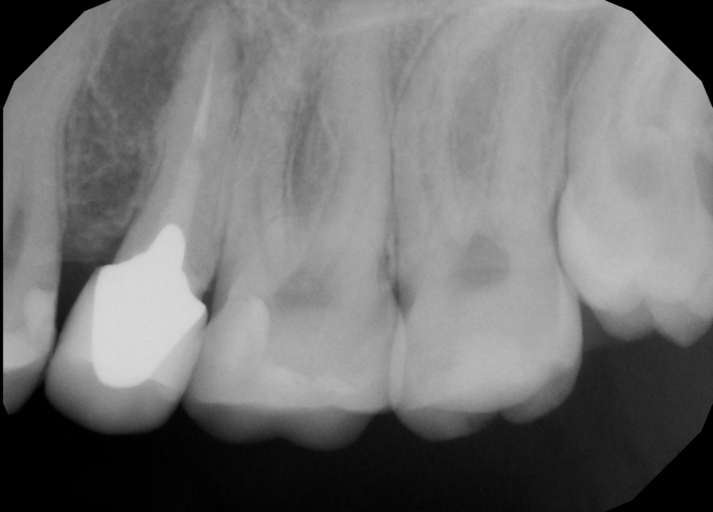 Extraction and Braces instead of impant
Hello, I had a root canal done on tooth #13 a few years ago, but there was so much decay on the tooth that my dentist had to drill most of the tooth. Because of how little of the tooth is left the crown does not fit correctly, leaving a bit of a gap. The dentist that did the root canal suggested that in the future I get it extracted and get an implant, but also suggested that I get it extracted and instead of getting an implant that I get braces to correct the crowding on my upper and lower teeth and could reduce the need for an implant. I was wondering if this is something that is possible?
Do you want to answer this question? Login or register now to answer this question. Answer: Short answer, yes.
By Eric Mann

I am actually going through this right now.
I had a root canal on tooth #20 that got infected about 7 years later, the tooth cracked and now it was root canal and crown.
I didn't want to spend thousands of dollars every few years on the same tooth, I wanted it removed, they didn't want to and then ghosted me afterwards believe it or not.

I found a "holistic" dentist a bit further away and considering how badly unaligned my bottom front teeth were alone they could just about close the gap with braces (I opted for Invisalign since it's quicker, convinient, better customization and end cost was about the same). They also drilled into the gums near the beginning to alegedly help with tooth movement.
So far at 18 weeks in the gap is half closed already at my age (37, odler you are the slower the bone movement rate apparently) and my bottom front row teeth and already perfectly aligned, not perfectly centered yet though it's getting there.
I still have another 25 ish weeks to go to fix my terrible underbite/overbite problems on both sides, also going for another gum drilling today actually, but this is more than possible, just expensive lol.
More Questions from Dental Braces