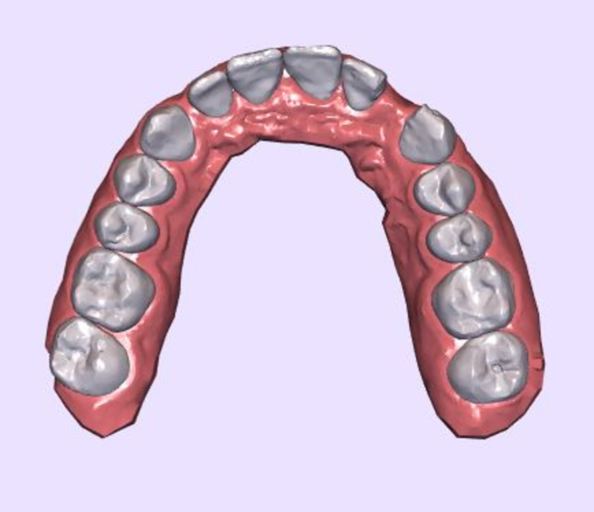 Gap Left After Braces
My son had braces as a teenager and after treatment was left with a gap between his left upper canine and the tooth between it and his front teeth. Before braces he had a gap between his front teeth that was closed with the braces. But this other gap that was created is large and looks like a missing tooth when he smiles. Is this a normal outcome? Can it still be fixed with braces or invisalign or would an implant be better or easier?
Do you want to answer this question? Login or register now to answer this question. Answer: Gap left after braces
By Sarah h
Dental Professional
If this is a simulated model of your sons treatment, it appears that there is spacing on both the right and left sides of the maxillary arch.  This is not an ideal income and should be corrected with Clear aligner therapy or traditional brackets.  It doesnt appear that he is missing any teeth, so placing an implant would cause him to have a supernumerary tooth.  If the space cannot be closed completely, it may be an option to evenly distribute the space between all the anterior (front) teeth and have lumineers placed for cosmetic purposes.  This will make the teeth slightly bigger and the ideal shape and shade.  The other option is to bring the teeth back if there is enought space between the maxillary and mandibular arches.  Having a refinement with clear aligner therapy, such as invisalign, should not be an additional cost to you, as long as it is within 2 years of original treatment and with the same provider.  
More Questions from Dental Braces