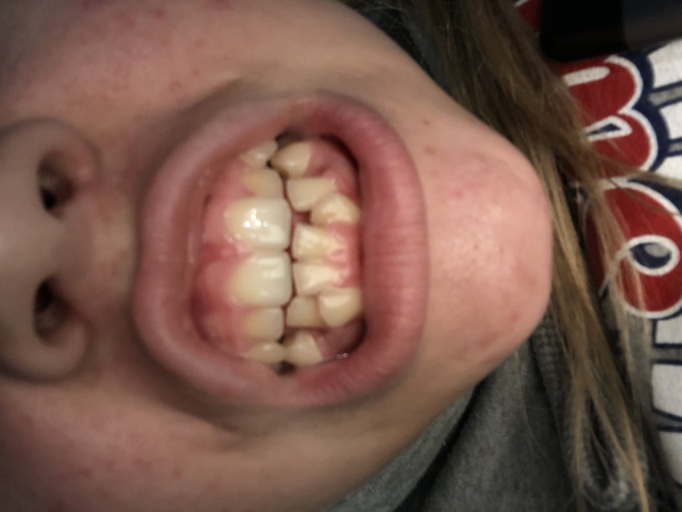 Getting Braces Soon...
Hi, I'm getting braces in a couple weeks and my bottom canines are going to be moved next to my bottom front teeth and the incisors will be in the place of the canines? What will it look like? I'm really nervous. Has this ever been done before? If so can you send me a picture?
Do you want to answer this question? Login or register now to answer this question. Answer: Braces soon
By BracesInfo.com Expert 10

Once your teeth are moved into position, the canine teeth can be reshaped to appear more like lateral incisors. In order to keep your teeth healthy and risk blunting the roots, your orthodontist is moving the teeth into alignment in the positions they are in.  It is impossible to move teeth completely around another tooth.  The alternative would be to extract teeth, however that would create excess spacing or possibly the need for a prosthesis after orthodontics.  The position your teeth erupted in is not ideal, however it can be made much better for both your occlusion as well as your hygiene.  Canine teeth are very strong teeth and preserving them is important.  I have not personally seen this in the mandibular arch, however it is common in the maxillary arch especially when a patient is congenitally missing their lateral incisors.  
More Questions from Dental Braces