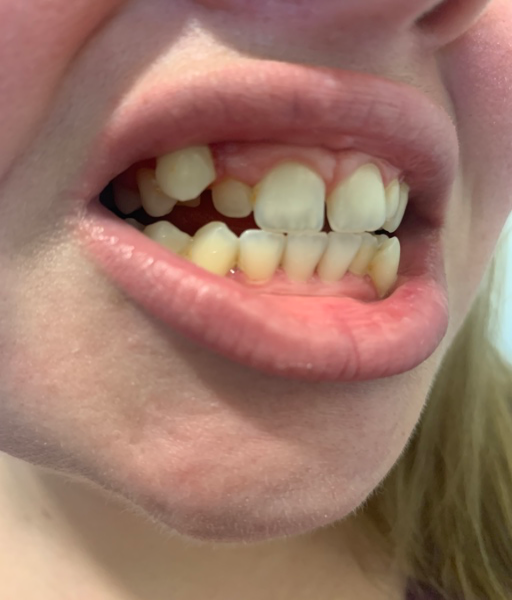 How would this be fixed?
I have a baby lateral incisor that never fell out and my canine has fully grown in above my gum line, almost looking like it's completely into of my gums. How would I go about fixing this bite? Are invisible aligners able to bring a tooth like this down and into place?
Do you want to answer this question? Login or register now to answer this question. Answer: Clear aligner therapy
By Sarah h
Dental Professional
You are a great candidate for orthodontic treatment. From the picture, without seeing your molars or your natural occlusion, it is hard to see what bite classification you fall into.  If your molars align properly, clear aligner therapy may be an option.  However, if your natural bite is open, as pictured, traditional orthodontic treatment may be necessary.  It is best to schedule a consultation with a dentist or orthodontist who provides both clear aligner therapy and traditional orthodontic options.  He/she can best guide your decision based upon not only your current occlusion, but your treatment goals as well. 
More Questions from Dental Braces