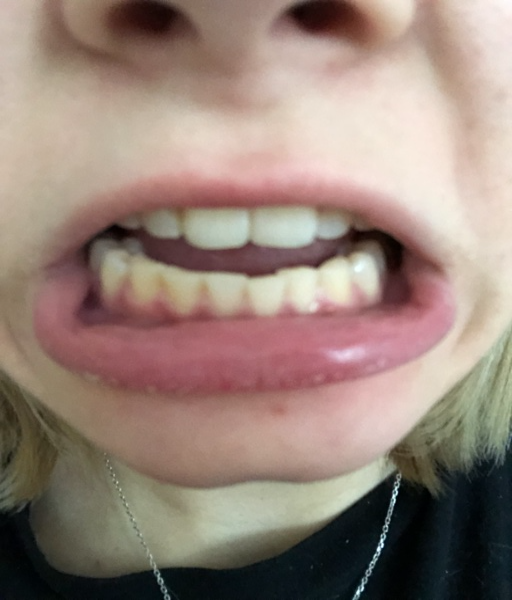 I stopped wearing my retainer, now what?
So I have worn my retainer every day for about 4 years, up until this year, I decided to stop wearing it (bad idea on my part). My wisdom teeth are basically grown in. I noticed that my bottom teeth started shifting (specifically- I have one tooth that is protruding forward, while the two teeth around it close in behind the protruding tooth) and I'm not sure how to go about it. I have worn my retainer for a couple days in a row, but it still won't get my teeth to go back into alignment. Also my retainer is clear plastic and has become extremely uncomfortable. I almost jam it in my mouth when I put it on. My question is, what should I do now? What could my orthodontist possibly do to fix it?
Do you want to answer this question? Login or register now to answer this question. Answer: Orthodontic relapse
By Sarah h
Dental Professional
Unfortunately, if your teeth have shifted outside of the retainers, they will not shift completely back into position without treatment.  Your orthodontist may be able to make another appliance that will help re-align your teeth back into their previous position. Clear aligner therapy is also a great option. A series of clear aligners will be fabricated, each worn for 7-14 days until your teeth are back into position. New retainers will need to be fabricated once your treatment is complete. It may also be necessary for you to have your wisdom teeth removed prior to correcting the crowding now present. It's best to try and correct the shifting as soon as possible, the longer you wait, the more shifting will occur. 
More Questions from Dental Braces