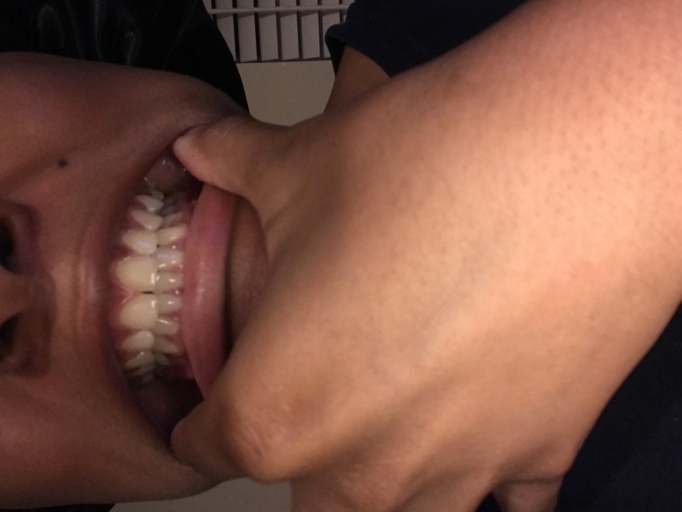 I would like to know if I need dental braces.
Do I need dental braces ? I have had an overbite and gap my whole life and I am very curious because I really want them. I have a slight lisp due to my overbite and i'm pretty sure getting it fixed would also fix my facial structure. I don't want braces just for cosmetic reasons though.
Do you want to answer this question? Login or register now to answer this question. Answer: Orthodontics
By Sarah h
Dental Professional
It is very hard to see an overbite in the photo you submitted.  However, it is always best to have an orthodontic consultation.  Closing the diastema (gap) between your front teeth will take minimal time to correct. Most patients, like yourself, will opt for clear aligner therapy such as Invisalign, rather than traditional brackets and wires.  The orthodontist will take a series of photos as well as dental xrays and models before accepting your case.  If he/she feels you are not a candidate for orthodontic treatment, they will let you know.  If correcting a speech pattern through alignment of the teeth is necessary, this will be considered.  It may be a good idea to have 1-2 consultations prior to accepting and commiting to the treatment.  
More Questions from Dental Braces