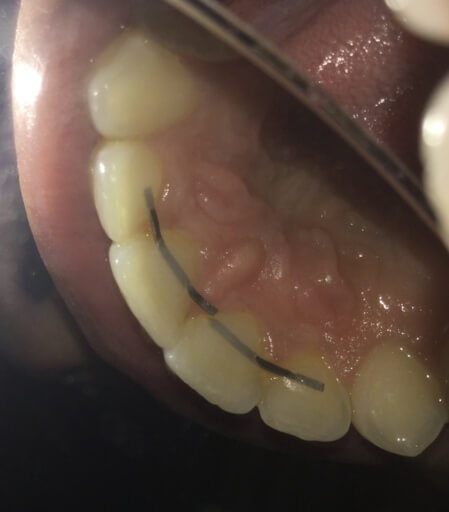 Is my top permanent retainer broken/misplaced?
I have a permanent retainer on my top 4 teeth. I was flossing between my top 2 large teeth and I feel like my retainer is misplaced. I rarely floss my teeth and after the incident,whenever I move my tongue on the retainer , it feels weird. The photo I provided is really clear and a professional will be able to tell right away if there is a problem or not.
Do you want to answer this question? Login or register now to answer this question. Answer: Broken retainer
By Sarah h
Dental Professional
It appears your retainer is broken in the middle, between your front two teeth.  This will need to be removed and replaced, or you can have a removable retainer made.  
More Questions from Dental Braces