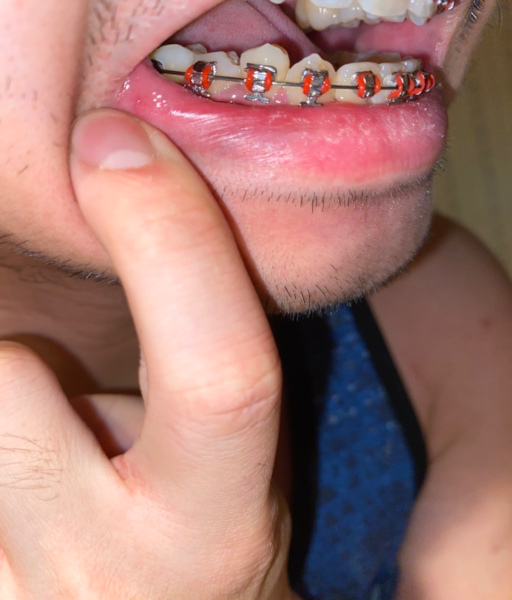 Is this tooth too long?
I've had braces for four years and even though I was only supposed to have them for two years. My orthodontist has been trying to fix the top the front top teeth for a year now but a lot of my other teeth need to be fixed too. I was wondering if my premolar should be shorter because it looks really weird being as long as it is compared to the other teeth. Also maybe my canine is too long too. I was wondering if you could let me know if my teeth were too long. I tried asking my orthodontist the last time and I don't think he understood me.
Do you want to answer this question? Login or register now to answer this question. Answer: Height of teeth
By Sarah h
Dental Professional
Your canine teeth are naturally longer that the adjacent teeth, however this is not true for every person.  No two teeth or mouths are exactly alike.  Your teeth erupt into the position in which they are in occlusion with the opposing tooth/teeth.  It is hard to see your maxillary teeth in the picture provided, however I can assume that your upper premolar, appears shorter that the teeth next to it.  WHen you close your mouth, these two teeth fit together like two puzzle pieces.  If one was too long, the other teeth in your mouth wouldn't close completely.  If you were to shorten that premolar, the opposing (upper) tooth would need to be lengthened.  Your teeth fit together, the way they are intended, however they can be aligned with orthodontics.  If the length of the tooth is bothersome, ask your orthodontist if it can be intruded to appear shorter in the mouth. 
More Questions from Dental Braces