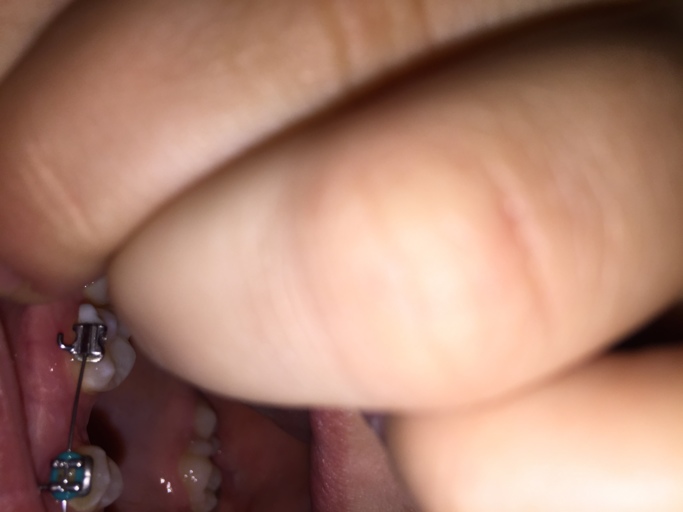 Little hard white things at the back of my two back brackets??
so there's these little white hard things at the back of my two back brackets that's really annoy me. one of them is sharp and the other is round but the round one has more space between my back bracket and itself. i keep trying to pick them off with my nails, tweezers and toothpicks but it never works. when i pick at them they just jerk back into place and make a really high pitched noise. i'm pretty sure this is plaque buildup or something, i can't be completely sure. i've asked all my friends who have braces and none of them have it. because of things my cheeks are extremely sore and it's really hard to eat without it hurting as if someone is poking a needle into my inner cheek. i'm very confused on what this could be. sometimes they just appear out of nowhere, for example the left one (the sharper one) appeared 2 days after i got my new wire. the right and more duller one appeared around a month around i got my new wire put in. i asked my orthodontist about it and she said it's normal? did she do this or does it just happen? i do remember my wire coming out, and maybe that could be something to keep it in, but i highly doubt it because when i press on my wire (they removed my crowding teeth so it's easy to apply pressure) i can feel it coming out and i immediately stop putting any type of pressure on it so that it doesn't come out again. please help, im unbelievably curious!
No answers so far.
Do you want to answer this question? Login or register now to answer this question.
More Questions from Dental Braces