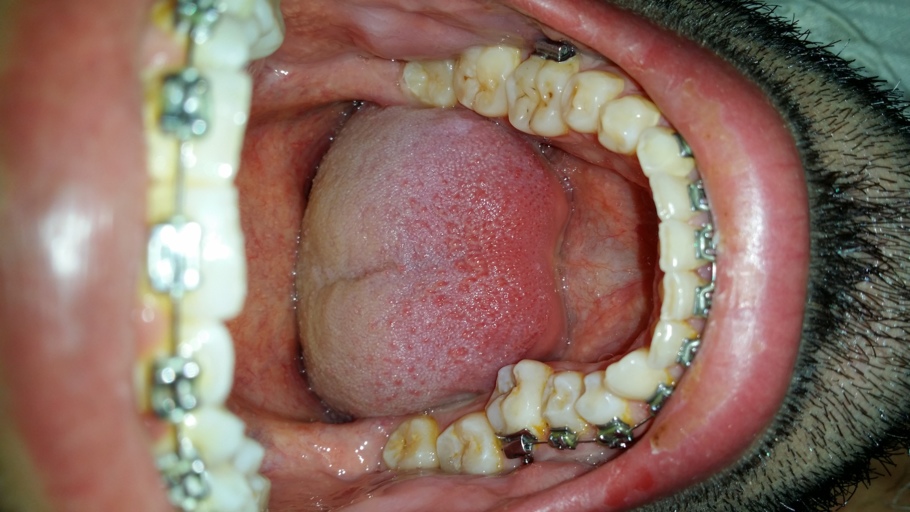 My inexperienced orthodontist mistake
Hello I had my braces for almost three years now, everything was fine. My teeth correction getting better every month, except one tooth of the lower jaw on the right side (the second premolar tooth) was inwards, towards the tongue. The orthodontist didn't make a major work on that tooth for some reason, he kept it to the end of the braces process. Unfortunately my old orthodontist's contract was over, and the clinic replaced him with a new beginner orthodontist. I spoke to the new orthodontist about my lower second premolar tooth how it still inwards and it needs correction. He tried to fix it, to pull it outwards, and he succeeded but what happened is because he put too much pressure on the first molar the tooth next to the second premolar, the molar went inwards, now I have an inwards molar instead. I told him this is not right, he gives me excuses,he can't fix it at this point and blames me for it because I have a missing tooth above the molar. And I'm pretty sure that the problem happened because of the wrong braces work, I'm not stupid. I wish I can send you a picture of my lower jaw to see on your email if you want and if there's possible way to fix the molar tooth without causing other problems. I'll wait for your reply thank you.
Do you want to answer this question? Login or register now to answer this question. Answer: Orthodontic mistake
By Sarah h
Dental Professional
It is hard to know if the tooth can be corrected without seeing an x-ray, however Orthodontists complete dental school and do an additional four years of training before they can become a board certified orthodontist.  If you feel that you are not getting the proper treatment, you can always seek the opinion of another orthodontist.  This does not mean you have to transfer your treatment or that your current orthodontist will know you are seeking a second opinion.  It is simply for you to know you are receiving the best treatment possible.  It is important for you to have this done prior to having your braces removed and retainers fabricated.  
More Questions from Dental Braces