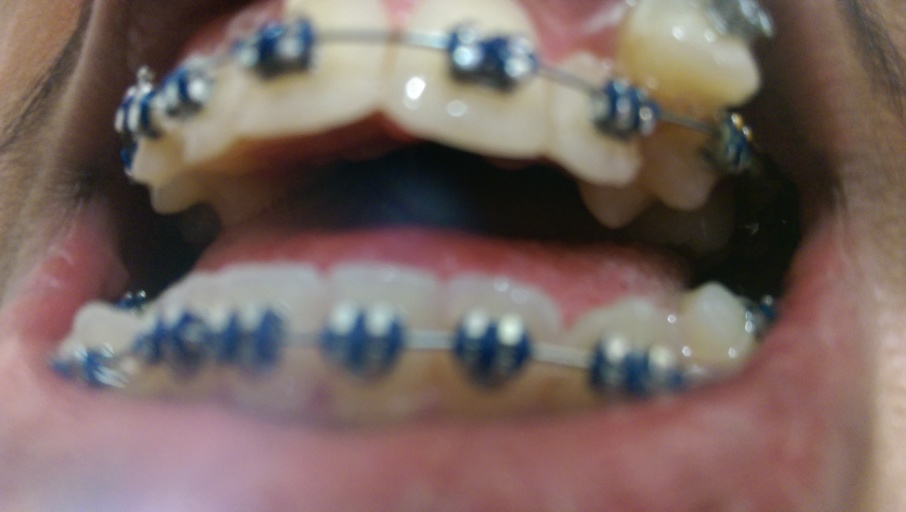 One tooth has a bracket but no wire running through it - was this a mistake by my orthodontist?
I got my full dental metal braces today and I noticed that my left canine had a bracket but there was no wire or elastic running through it, rather the wire was behind the tooth. Note that my left canine is badly out of line; it juts out on a totally different dimension than the rest of my teeth. I noticed it afterwards when they were explaining hygiene to me, and I asked the assistant about it (she said it was alright, but she looked confused cause I think she was just the desk intern girl) and then I went back to another assistant who also seemed a bit confused but said it was alright. Still a bit cynical, I was wondering from any professionals on whether this actually was meant to happen and not a mistake from the assistant who forgot to run the wire through the bracket.
Do you want to answer this question? Login or register now to answer this question. Answer: Missing wire
By Sarah h
Dental Professional
Your orthodontist should always check your brackets and wires before you are dismissed especially at your first appointment. Space may need to be made prior to the canine being brought into position.  Sometimes if there is enough space, an elastic or stainless steel ligature tie will be attached to the bracket and the wire to help bring the canine into position. However, if there is not enough space yet, bringing it down now will only create a larger crowding problem. Be sure to have your orthodontist take a look at your next appointment and ask when you can expect to have that tooth brought into position. Your orthodontist wouldn't have the dental assistants working on his/her patients if he didn't trust them. Keep in mind that orthodontic assistants attend additional training after completing their expanded functions program, prior to being able to apply as an orthodontic assistant. 
More Questions from Dental Braces