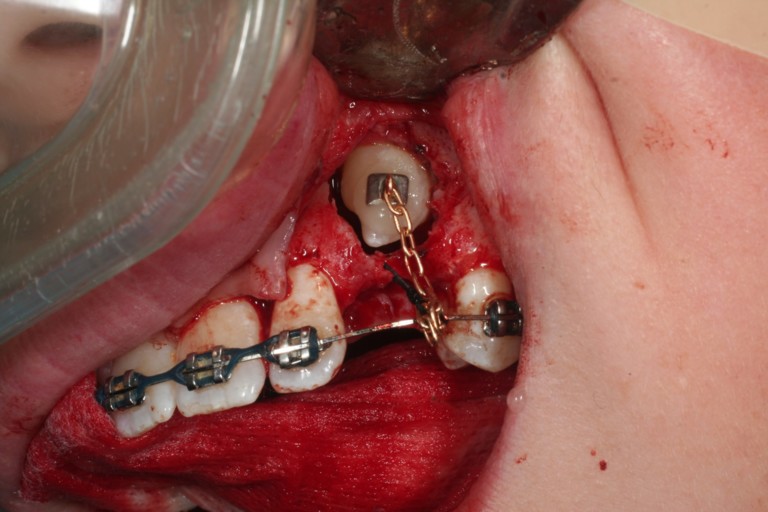 Retainer After Canine Exposure and Braces
Will I need to wear a retainer after having impacted canine exposure surgery and braces? Other than the impacted canine my teeth are overall pretty good, so there isn't much else for the braces to do. (not my photo, I just needed to submit a photo with my question)
Do you want to answer this question? Login or register now to answer this question. Answer: Retainer after canine exposure
By Sarah h
Dental Professional
Retainers are required after orthodontics in order to retain the new position of the teeth.  If you do not have or wear retainers, the teeth will shift.  Most orthodontists' will place a bonded fixed lingual retainer on the anterior teeth.  This is a small wire that is  bonded with composite resin on the back or tongue side of the front teeth.  You may also have the option of a clear retainer that fits over all of your teeth.  This type of retainer is removable, however the responsibility of wearing it is yours.  Retainers types and what is best for your teeth should be discussed at your consultation appointment and again prior to debonding your brackets.  
More Questions from Dental Braces