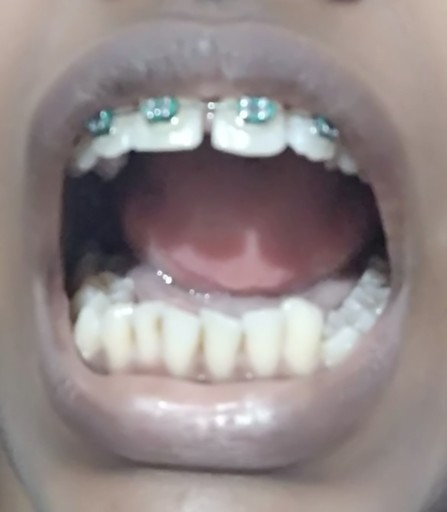 Should I get braces on my bottom teeth as well?
Hi,I just got my braces fitted three days ago on my front teeth .I was planning on getting braces on my bottom teeth as well because some of them are overlapping but just a little bit but my dentist said it's not necessary and my bite is okay also he advised me for teeth extraction for better results on my top teeth but as i was scared he advised me to get braces without extraction but that will only give half results, please suggest me if I should get braces on my bottom teeth as well and if i should get teeth extracted for my upper jaw.
Do you want to answer this question? Login or register now to answer this question. Answer: Braces on the bottom
By Sarah h
Dental Professional
If the crowding of your lower teeth is a cosmetic concern for you, then have the braces placed. If you decide to go back later or regret not having them, you will incur more expenses and prolong your treatment.  Being that your bite is in the correct position, it should not take a long time to correct your crowding.  Without seeing an xrays it is hard to recommend or advise against an extraction of a tooth.  Personally, I prefer orthodontics without extractions if it is possible.  Sometimes interproximal reduction can be used on several teeth in order to create more space without having to remove a tooth.  Interproximal reduction is removal of enamel in between the teeth (less than 0.5mm total).  It is a painless procedure and does not damage the tooth.  Most clear aligner therapies utilize interproximal reduction to create space.  If the result you want is only possible with an extraction, that is also something to consider.  Ultimately you need to be happy with the outcome and confident in your smile for a lifetime.  
More Questions from Dental Braces