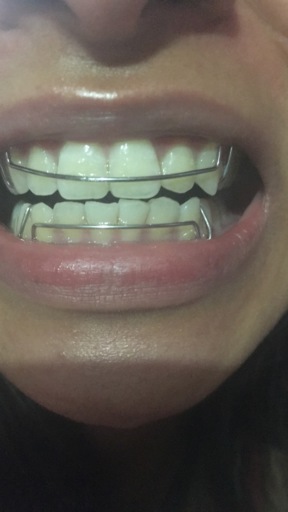 What can I do if im unhappy with my teeth after braces?
Hi I just got my braces taken off and I have had braces for almost 2 years. My teeth are still cricked after braces and I'm unhappy with them. They left my top tooth pointy and my top and bottom teeth dont touch. My bottom teeth are sideways and they didnt file anything. I dont know what to do now. I'm still very insecure about my teeth after braces. What can I do?
Do you want to answer this question? Login or register now to answer this question. Answer: Unhappy after orthodontics
By Sarah h
Dental Professional
I have to say I agree with your comments of what you are unhappy with.  As far as the upper left canine being pointy, that can be contoured by your general dentist as can some of the uneven teeth on the lower anterior.  However the overlapping needs to be addressed and space should have been created in order to align the teeth properly.  Space can be created with interproximal reduction instead of removing teeth.  I would have a consultation with the orthodontist and explain your concerns.  This will allow him/her a chance to correct the treatment.  If that is unsuccessful, you may want to seek another provider.  Orthodontics is a large investment and you should be happy with your results. 
More Questions from Dental Braces