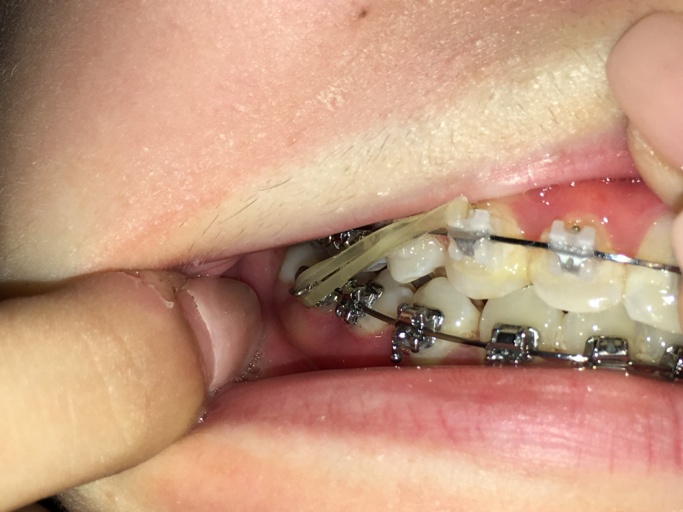 what do i do if my rubber band is pushing against my tooth?
i was told that to start used rubber bands at night only in the class two placement. i used them last night and i had no pain. but tonight they are sure you on and on my right side the rubber band is pushing against the fourth tooth from the middle on the upper row of teeth. the rubber band is hooked on the third and is hooked on my second to last molar. it is causing a lot of pain and i can imagine if the rubber band is sitting on this tooth like this for 8 hours straight it may cause that single tooth to push back. is that what they are trying to do?
Do you want to answer this question? Login or register now to answer this question. Answer: Rubber bands
By Sarah h
Dental Professional
Rubber bands are used to correct the position of the jaw, therefore correct your occlusion or bite once the teeth are in alignment.  It is okay for the rubber band to lay across that tooth.  It will not push the tooth back.  It is recommended to take an over-the-counter anti-inflammatory such as motrin to help with soreness.  Elastics can cause you to be very sore as it is retraining the jaw muscles.  Do not be discouraged and be sure to wear the rubber bands exactly as recommended.  If you don't, you will be prolonging your treatment.
More Questions from Dental Braces