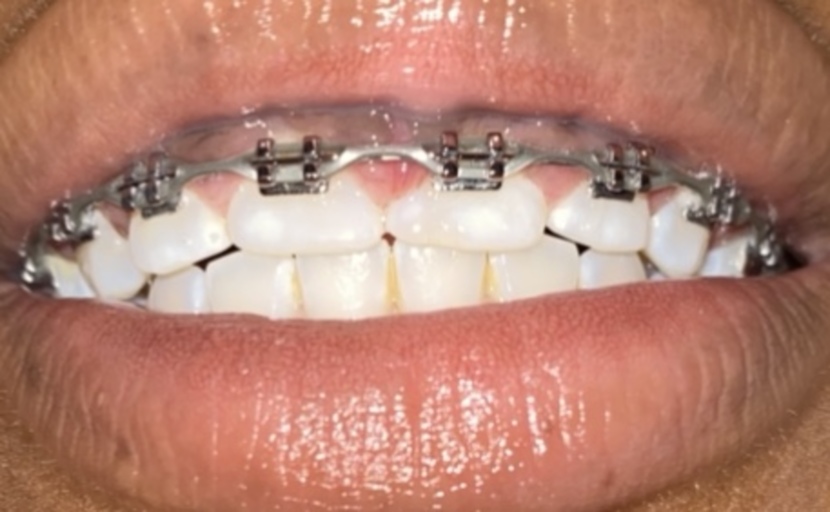 Why are my gums swelling over my braces?
Hello, I've had braces now for 4 months. Over the past 2 weeks I've noticed my gums have been swelling. My braces were mainly to close the gap between my two front teeth. I had power chains put on last month. Now that the gap has closed, the gum between these two teeth is quite swollen. The gum on the inside of my mouth, behind my teeth is swollen too. I brush my teeth well and my dentist says I clean them well enough. My teeth are becoming less visible. My teeth now look small and there is little/ no tooth visible above some brackets. I put some inflammation gel on them and swelling went down a little bit today but I would like to know if I can completely get rid of the swelling. My gums bleed now every time I brush. I floss but they bleed when I do. The bleeding has only been since this week but that is when they swelling had increased. I'm worried I may be developing gum disease but don't want to jump to conclusions. I would like to know if such swelling is just part of the process of moving my teeth or if it's abnormal. I'm not sure if it's relevant but my teeth have moved a lot within the past month.
No answers so far.
Do you want to answer this question? Login or register now to answer this question.
More Questions from Dental Braces