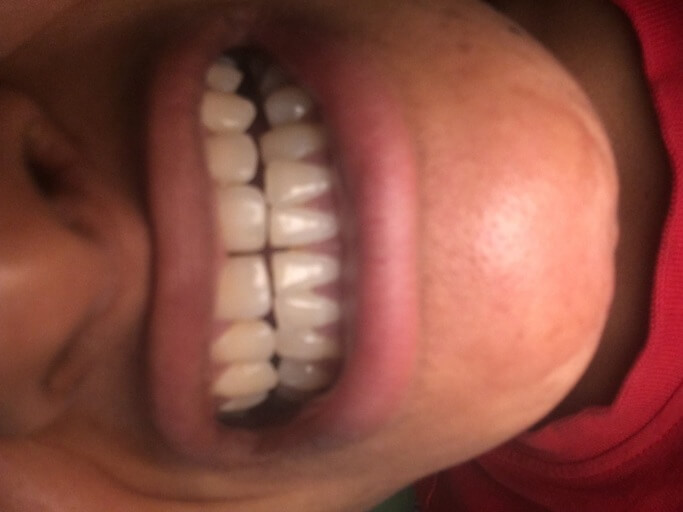 About shaping of teeth
My teeth are not much visible through my mouth and pls teel me the suitable tratment to get nice teeth and which could visible through my mouth and for making shapes of my teeth nice i dont have any teeth related pain only i just wanted to improve the shape of my teeth so that it looks beautifull and looks when i speak
Do you want to answer this question? Login or register now to answer this question. Answer: Shaping of teeth
By Sarah h
Dental Professional
The least invasive option for improving the shape of your teeth is with cosmetic recontouring.  It is a simple procedure performed at minimal cost.  Your dental provider will simply reshape your enamel.  Nothing is added to your teeth, however this will remove any chips or manicure the edges of the enamel.
Veneers are another option to improve not only the shape of your teeth, but the color as well.  Veneers can be resin or laminate.  Some require minimal preparation to the tooth surface, such as lumineers.  A veneer is a thin covering placed on the facial surface of the tooth.  It can widen, lengthen and improve the shape of your teeth.  Most insurance does not cover veneers so it can be costly, however the end result is beautiful and will give you the smile you have desired.  
More Questions from Crowns