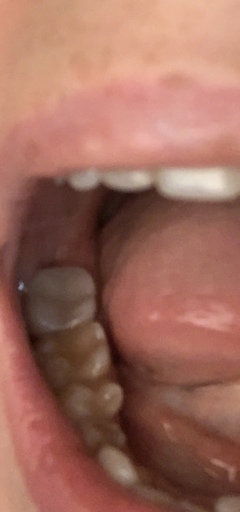 too big crown
Fist, the dentist made a temporary crown on tooth number 31. After the injection, all my jaw was numbed and even my tongue for three weeks. After these, all my tooth starts to be in pain, especially tooth number 5. I said these to the doctor, and she began to adjust my crown and 4 of my teeth on the top jar, she even made a grove on the tooth that was totally healthy without any fillings. Then she set a real crown, said that it would be easy now, but it is too big, and she continues to remove filings from my upper teeth and the tooth nearby. Now all my biting is uncomfortable, and teeth are in pain. The question is: was she allowed to touch other teeth if the crown is too big, what she must to do in this situation?
Do you want to answer this question? Login or register now to answer this question. Answer: Occlusal adjustment
By Sarah h
Dental Professional
Sometimes it is necessary to adjust the opposing tooth when a new restoration is placed in order to maintain the integrity of the restoration.  However, if several teeth are being adjusted, there may be an additional reason why.  These adjustments to your tooth structure should be very minimal and should not cause any discomfort.  Initially, some cold sensitivity may arise, but should subside quickly.  The crown in the picture provided, appears to be similar to the size and shape of tooth #30.  When a dentist finds it necessary to adjust adjacent teeth, your permission should be given prior to the procedure.  If your teeth are causing discomfort and you have additional questions regarding your treatment, you should speak to your dentist and allow he/she to provide feedback and an explanation for the additional treatment.  
More Questions from Crowns