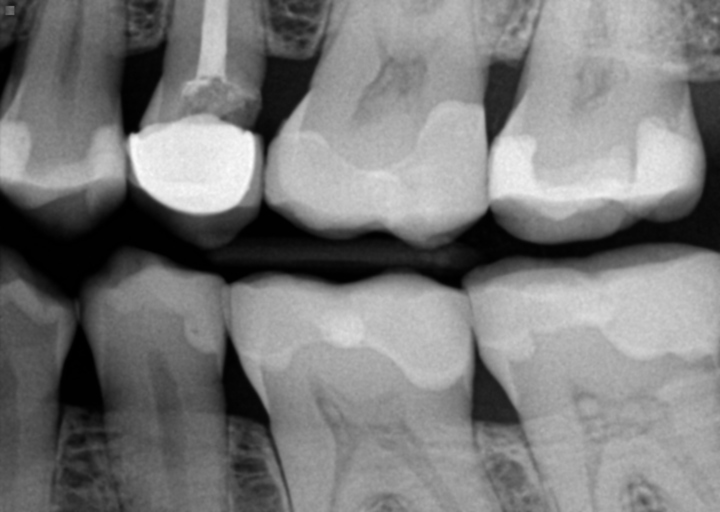 Cavity under crown or ill fitted crown?
I have received conflicting opinions on a tooth: one dentist said it is cavity under the crown and treatment could be crown lengthening/dental implant while other dentist said there is no cavity, it's just ill fitted crown. Is this something we can see in Xray?
Do you want to answer this question? Login or register now to answer this question. Answer: ill fitting crown
By Sarah h
Dental Professional
At minimum the crown needs to be replaced.  The distal (back) side of the tooth is radiolucent, which indicates there is an open space.  Usually, a space this large, indicates that there is recurrent caries present.  The only way to be certain is to remove the crown and diagnose it from there.  You do not want to leave it how it is, it will continue to worsen or if its an ill fitting crown, decay will develop.  Since the tooth has had a root canal, it will not hurt, however a secondary infection could develop.  Crown lengthening is only performed on a natural tooth.  If the tooth cannot be restored, an implant is the best option after the tooth is removed. 
More Questions from Crowns