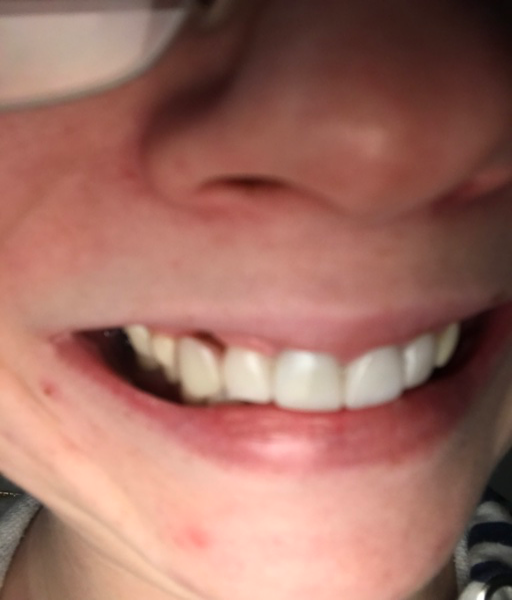 Can my dental flipper be saved?
I got an immediate flipper after a dental extraction, Canine tooth upper right. I am also missing the tooth not right behind the canine but behind that one. I planned to get a implant around this time but life had other plans. I have not worn the flipper for 3/4 months. It is very tight fitting now, hard to remove (like scared it'll break hard to remove) and I have to force it in. It feels like it is spreading my teeth some. The Fake teeth line up, however one tooth has a gap above it- that tooth being the canine. Said tooth had decay to the bone that had continuously been missed on xrays, needless to say it had quite a bit of swelling that I didn't even realize it had until it was gone. It looks like the gums have shrunk significantly at that specific tooth. It was done by an oral surgeon who put in a membrane and used stitches. The flipper was done by my dentist. Is this something that is fixable? I have a serious anxiety issue about dentists, which is why I am where I am now. I have an appointment Thursday, however with my anxiety I would sure feel better knowing if it's a probable fix or probably trash. Thanks.
No answers so far.
Do you want to answer this question? Login or register now to answer this question.
More Questions from Dentures