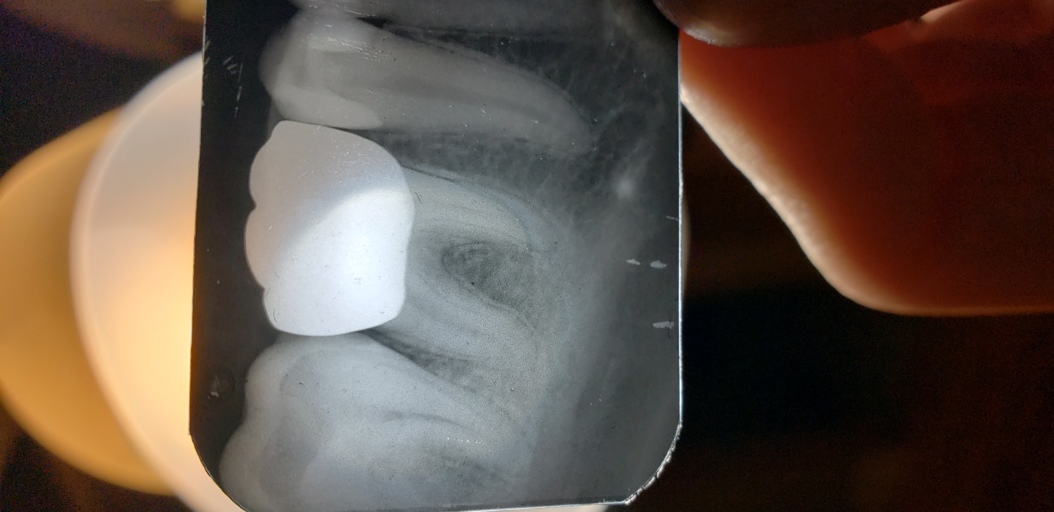 crowned tooth
I had tooth that had fillings in it from 3 different places. Back in January this year my gums on the side of that tooth became very inflamed and painful. I went to doctor who treated my cavity that was on the side but my gums wouldn't heal and with time it was going lower and lower also painful. So I went to dentist again (fully convinced I'll need a root canal) doctor took x-ray and said there is no infection so he will place a crown. I wasn't too keen on that idea but I proceed anyway.The tooth was extremely painful once I got that crown on to a point that my dentist wanted to put me on steroids !! Which I was like ...no way thats not happening...anyway after many many painkillers it calmed down the gums are visibly much lower than they were before. The problems is I can't bite on that tooth at all...I have pain every time some food gets there ...i have been walking with this since January with a crown that i paid $1300 and can't even use it ...I am in a really bad financial situation so I was convinced since I had it done that most likely I need that root canal anyway. So I just out put up with it...Recently I went to different doctor to just do cleaning and asked him if he can x-ray that tooth to see If I have an infection and he said it doesn't. He even let me keep a picture for proof. Why does it hurt if its not infected ? Does that mean that I just need bite adjustment ? I'm sacred to come back to the doctor who did that crown because I feel like he's going to try to convince me to get root canal...and I don't have the money for that...what should I do ?
Do you want to answer this question? Login or register now to answer this question. Answer: Crowned tooth
By BracesInfo.com Expert 10

It is possible that you need a bite adjustment, or that the tooth has a crack in it.  The worst thing to do is wait.  Determining the cause and taking action early on not only gives you options, but allows you to make the best decision and work out financial arrangments.  Dentists do not like to see a patient suffer, they prefer to save your teeth.  Taking medications to mask the symptoms is hard on your digestive system and only temporarily relieving the underlying problem.  Most dentists today are more conservative.  They will not automatically recommend a root canal unless there is pathology noted on the radiograph or definitive testing to ensure a root canal is needed.  It sounds like the dentist has been cautious so far with recommending treatment.  Right now you may be experiencing pulpitis, inflammation of the pulp.  If only a bite adjustment is needed, the symptoms could subside and you will no longer cause trauma to the tooth.  However, if it countinues, it may become irreversible and you will have no choice but to have a root canal on the tooth.  
More Questions from Crowns