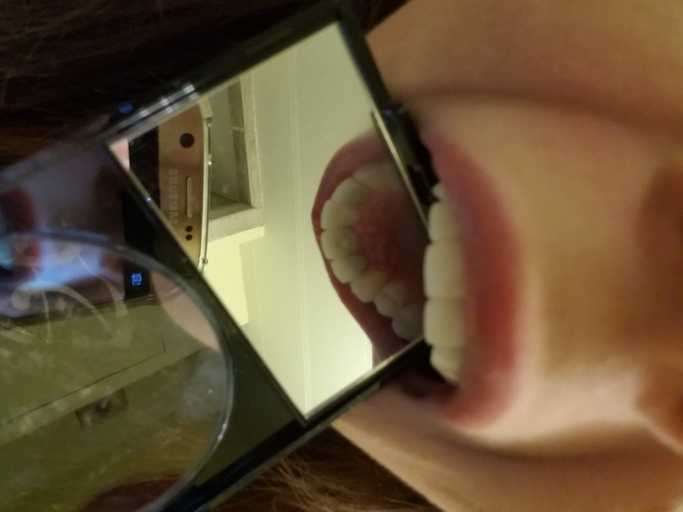 Infection at the root tip and failed root canal
I had my central incisors crowned 7 months ago. My left central incisor 2 days after became infected at the root tip. My dentist preformed a root canal and that seemed to improve the pain and infection. However, I started feeling pain near my nose and went back in to have it looked at. Indeed it was still infected. My dentist said it was chronic and she would redo the root canal. They emptied the canal and placed formocresol soaked cotton in the canal and temporarily sealed it. My first question involves the formocresol because it leaked out while they were preforming and it has essentially burnt my gum line along the entire top left pallet of my mouth. Will this harm my other teeth? My gums are red and tender like a burn from hot food all the way back to my molars. The pain near my nose has increased since two days ago when I went in and had this preformed. I was instructed to call when my symptoms (pain) has gone away completely and they will then fill my canal properly. Is this normal for the pain to worsen? I feel like the infection is getting worse since the pain has increased. I would like to know if I should see someone else or if this is routine.
Do you want to answer this question? Login or register now to answer this question. Answer: Root canal treatment
By Sarah h
Dental Professional
 Formocresol should not harm your other teeth, however it can leave a significant chemical burn and should be treated.  It is important to use caution in the area (soft diet) and avoid all spicy or acidic foods.  Take a multivitamin and a prescription strength antihistamine may be advised.  The dentist should keep a close eye on the area where you were burnt to ensure healing of the tissue.  It may necessary for you to take a dose of antibiotics to help your body fight the infection you are experiencing.  If you are continuing to experience pain, it is best to call and update your dentist with the symptoms.  It is not "normal" for pain to increase after a root canal, soreness is expected however.  
More Questions from Crowns