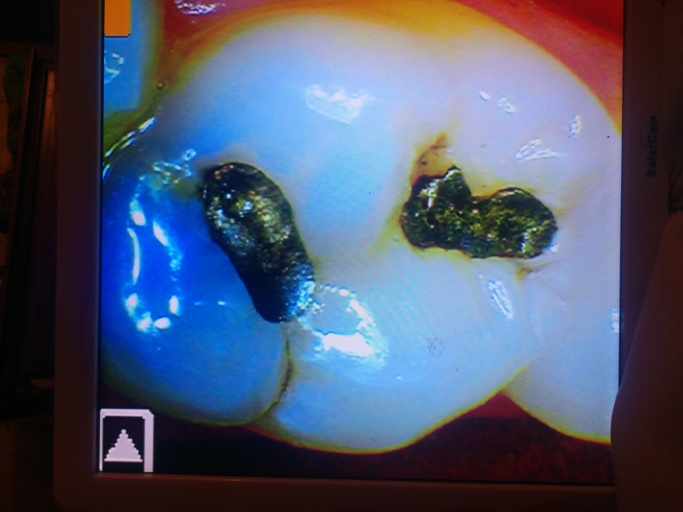 Should this tooth be refilled
I was wondering if you think this tooth should have a new filling put in it or leave it alone. It has been sensitive every now and then but don't bother to much. If it were to be refilled what would be the best filling to replace it with
Do you want to answer this question? Login or register now to answer this question. Answer: Replacing amalgam restorations
By Sarah h
Dental Professional
From the photo you provided, it appears that your current amalgam restorations are beginning to break down.  The margins of the restorations are no longer smooth and you can see a separation between the tooth and the existing filling.  Unfortunately, when we see this, more than likely the restoration is leaking and there is recurrent decay under the restoration.  It is a good time to have these replaced with a tooth colored resin restoration.  The resin restorations are bonded to your tooth and resemble your natural tooth structure more than your current amalgam restorations.  Removing the old restorations and placing the new resin restorations is a simple procedure done thousands of times a day.   
More Questions from Dental Restoration