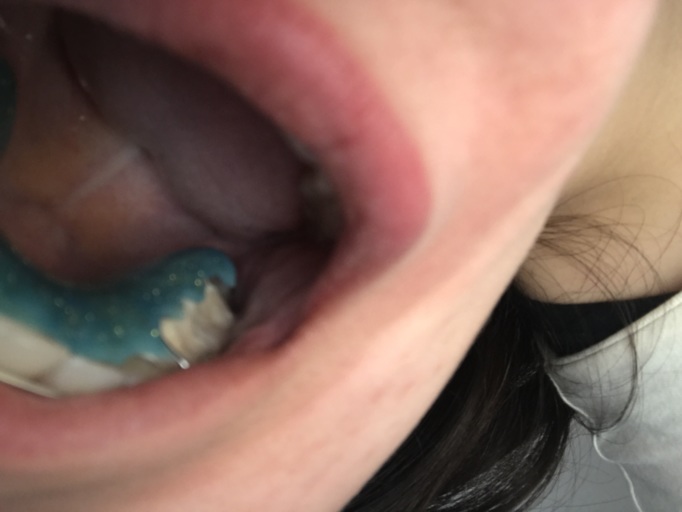 Will my teeth shift while my crowns are pending?
Hello, I just got temporary crowns on one side of my top arch and will get temporary crowns on the other side. Early February Ill get the permanent crowns. However, I have been wearing my retainers every night for two years as instructed, but am worried they will shift from today to early February. Can I have advice? Im bringing my retainers tomorrow so my dentist can adjust them but keep in mind the other side will need temporary crowns too. Notice how on the photo that the retainer hangs under the temporary crowns, as they are very thick.
Do you want to answer this question? Login or register now to answer this question. Answer: Teeth Shifting
By Sarah h
Dental Professional
Your dentist or the dental assistant should be able to adjust your temporary crowns to fit your existing retainers.  Temporary crowns are usually fabricated from acrylic and can easily be modified, or thinned out and still maintain their function.  It may be necessary for the lab to use your retainers for a day or two during the fabrication of the permanent crowns, however your teeth should not shift in this short period of time. Be sure to bring your retainers with you to your dental appointment when having treatment done.  
More Questions from Crowns