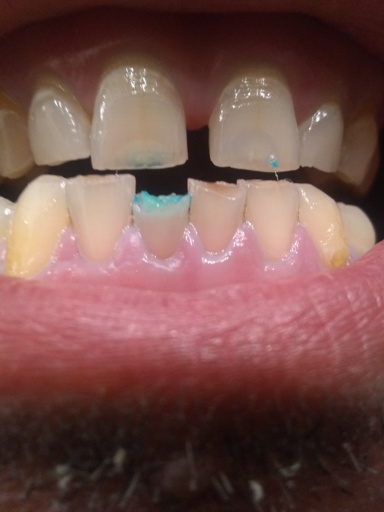 Can this tooth be saved?
I noticed my front tooth eroding slowly but in the last while it has got a lot worse. So now i am wondering if this tooth can be saved. Is it too close to the gum line? Will i ultimately need a dental implant? I have an appointment with a dentist for March but i'm trying to get one sooner.
Do you want to answer this question? Login or register now to answer this question. Answer: Can this tooth be saved
By Sarah h
Dental Professional
There is actually adequate tooth structure for a full coverage crown to be placed on your tooth to restore it to full function.  Due to the amount of wear, a root canal may be necessary and can be determined at your upcoming dental appointment.  It may be necessary to open your bite or to make a protective appliance so this does not happen to the adjacent teeth as well.  You may want to inquire about an NTI or full arch occlusal guard to protect your teeth from grinding and clenching. It may also be good to consider orthodontic treatment to correct your bite.  
More Questions from Dental Implants