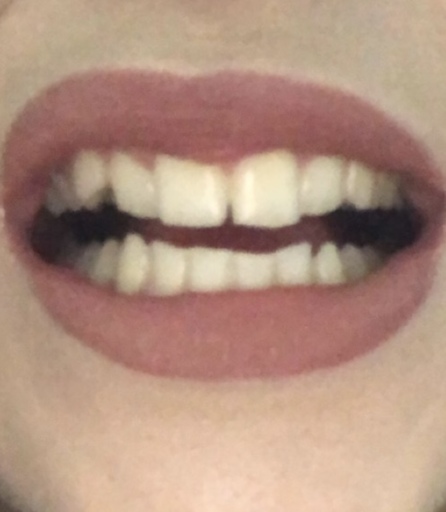 Do teeth need to be straight for porcelain veneers?
Hi, I'm interested in getting porcelain veneers in the next year or so I just need some more information. I have been and seen a orthodontist here where I live and she informed me that I was not able to get veneers as my teeth are not straight enough. Not quite sure how to describe this but my third tooth on the left is coming outwards and pushing the second tooth in. I have a small gap in the middle of my front teeth but I think they are the only issues. She recommended getting braces before the veneers that will just be a long and costly process. Thanks in advance.
Do you want to answer this question? Login or register now to answer this question. Answer: Straight teeth before veneers
By Sarah h
Dental Professional
Depending on the number of veneers and if they are traditional or lumineers, your teeth may or may not need to be straight.  Many times, with minimal tooth removal, the porcelain can be manipulated to give the appearance of straight teeth.  Usually, patients have veneers placed to correct minor crowding or spacing without the hassel of orthodontics.  It is best to seek a cosmetic dentist in your area that has experience with a large number of veneer cases.  A cosmetic investment can be costly and you want to be happy at the completion of your treatment without regret.  Several consults may be necessary before committing to treatment.  
More Questions from Dental Implants