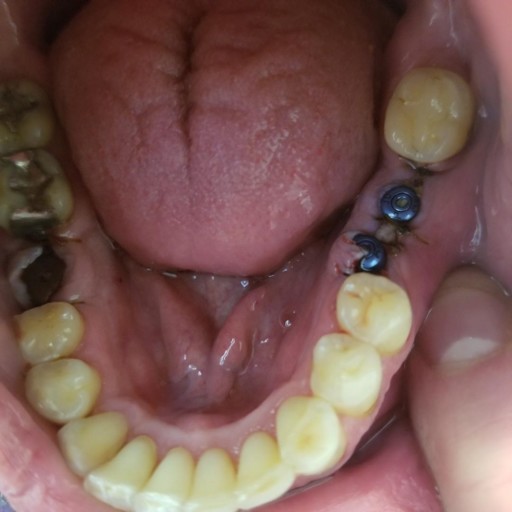 Implants
I had 3 implants done yesterday, with 2 that were next to each other (see picture). One is not aligned. I am also doing ortho care and went in today to have a new retainer fitted. The dentist said he did not want to do new impressions due to the alignment. Based on the picture, do you think I have an issue that should be address by the dentist who did the implants? Thank you.
Do you want to answer this question? Login or register now to answer this question.

Answer: Gat it Checked At Dental Implants Acaster!
By Nu Dentistry
The Dentists in Houston Texas provide cosmetic, family &implant dentistry. Call our Houston TX dentist office at 832-916-4144 for all your Dental Needs. https://www.nudentistry.com/
Our Cosmetic Dentistry and Dental Implant Centre in Ancaster is your place to go for dental implants, porcelain veneers, crowns, bridges, and dentures. We love helping our patients get their bite and smile back the way they used to be.
Most dentists like barely take their fingers out of your mouth long enough for you to get a sentence out. They like to think that they know what's best for you, and assume they know what you should do.
But we like to do things differently.
Discovering your Personalized Smile Plan together starts with getting to know you: your goals, concerns, and priorities. Once we know know what you've been through in the past, and what you want your smile to look and feel like in the future, then we can find a way to get you from here to there in a way that fits your lifestyle, your schedule, and your budget.
Our job is to help you get what you want. It's as easy as that.
More Questions from Dental Implants