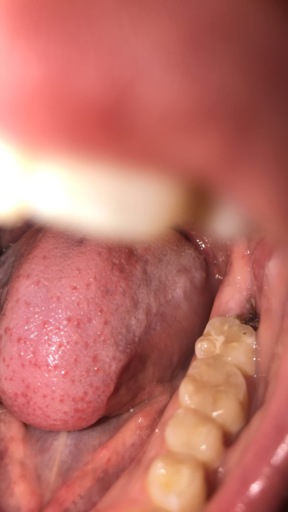 Do These Look Like Dry Sockets?
do these look like dry sockets? i just had my 4 wisdom teeth removed 3 days ago and i noticed my mouth looked like this. it hasn't been in any more pain then the first few days, it's abojt the same. i've been looking it up on line and can't fint any answers
Do you want to answer this question? Login or register now to answer this question. Answer: Dry socket
By Sarah h
Dental Professional
Looking at your picture, your healing looks very good for having the teeth removed 3 days ago.  Dry sockets usually cause discomfort and must be irrigated and treated with a medicated paste and nu-gauze.  Be sure to continue with your post-operative instructions as directed until your surgeon clears you to resume normal activities.  Everyday your discomfort should continue to dissipate until you are back to feeling 100%. 
More Questions from Extractions