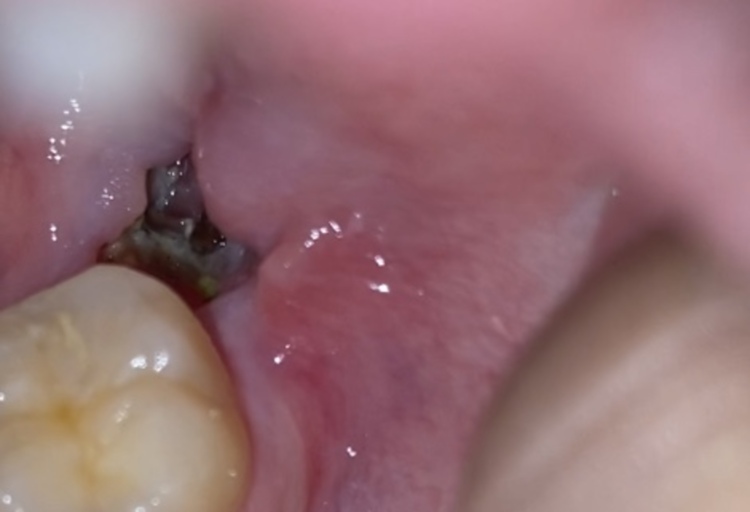 So I have dry socket? Is it infected or healing well? 9 days after wisdom tooth extraction
Hi!! This is my first ever tooth extraction, I'm wondering if I have dry socket ? Or an infection? Or is it healing normally? It's been 9 days since having my impacted wisdom tooth removed. The place I went to really didn't give me any information on how to care for the site just "don't eat hard stuff or drink thru a straw the first 24" so I had NO idea about a blood clot that needed to form or ANYTHING. I haven't had a super lot of pain, mild pain really more of a ache from my jaw/neck to my temple/head on the same side of extraction.m and not constantly just off and on. I know there's some broccoli in there I had just finished dinner and took some pics before rinsing my mouth sorry. Just didn't expect it to look this way I'm so worried. I recently (today) found out I'm suppose to be rinsing with salt water but have been using listerene (blue one) is this bad?
Do you want to answer this question? Login or register now to answer this question. Answer: Help
By Kerry Dunn

Hi, I am in the same position as you and wondered if this was okay to look as your tooth did? Did yours heal? I just wanted to know what happened to you and if it was all okay? I wasn't sure if it's normal healing and you healed okay? Thank you 
More Questions from Extractions