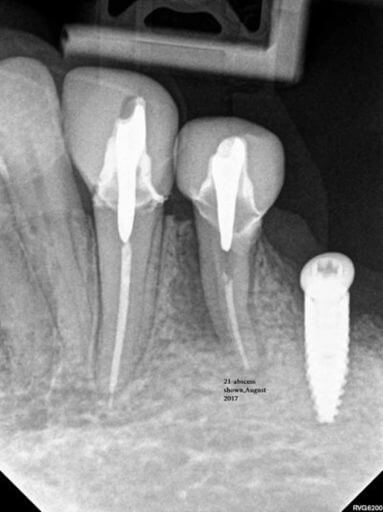 Does This Root Canal Have Abscess?
Please verify if n21 tooth has suffered a root canal abscess. Thanks kkkkkkkkkkkkkkkkkkkk 
Answer: Abscess On Film
By Sarah h

It does appear that tooth #21 has a periapical radiolucency on the digital film provided. This usually indicates the presence of an infection or abscess (endo or perio) around the tooth. You will need to treat this immediately.
More Questions from Extractions