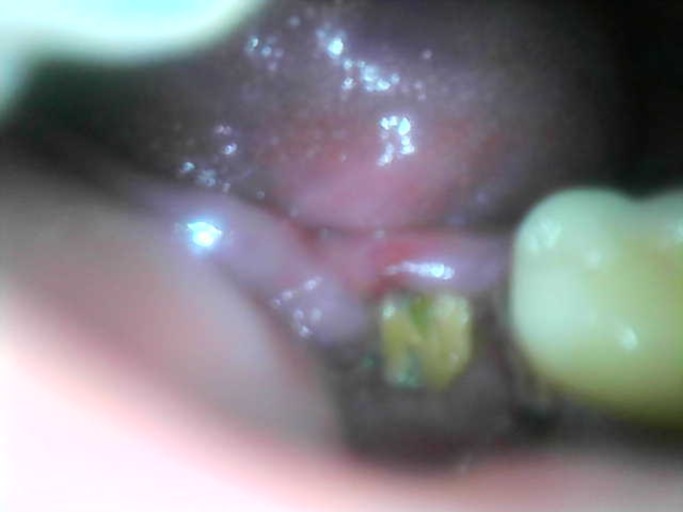 Dry socket?
I had a molar extracted 2 days ago and the pain is increasing. I can see white in the socket, but can't get a great picture of it. Does this look like it might be a dry socket? Not sure if I should bother the surgeon on a Saturday, but I can't sleep.
Do you want to answer this question? Login or register now to answer this question. Answer: Dry socket
By Sarah h
Dental Professional
Increasing pain two days after an extraction is consistent with a alveolar osteitis (dry socket).  If your prescription pain medications are not giving you relief, do not hesitate to call the surgeon.  If you have alveolar osteitis (dry socket) it will need to be treated by flushing the area and packing it with dry socket paste.  Unfortunately, it requires a visit to the surgeons office, but will help heal the socket and give you relief.  Depending on the severity, you may need to be seen for several treatments.  
More Questions from Extractions