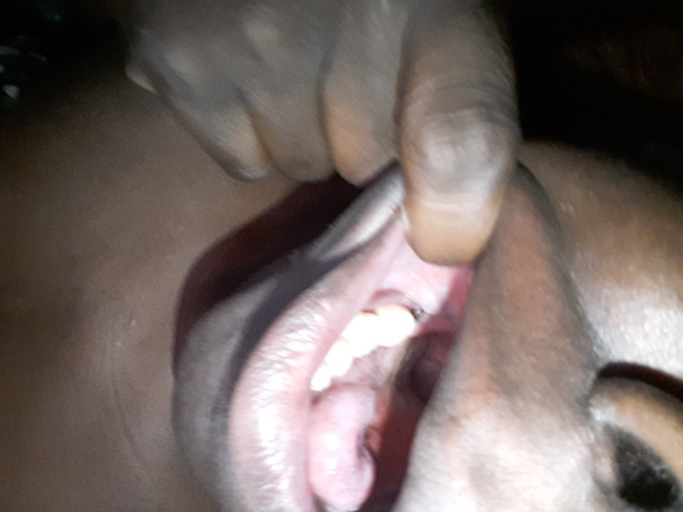 Healing extraction
I had 3 of my wisdom teeth removed on Dec 29, 2018..today is Jan 3, 2019..I am not in any severe pain but I'm very nervous about the dry pocket circumstances..I do have pains and stings and every now and then minor throbbs..My pain meds help..is this pic a dry socket?
Do you want to answer this question? Login or register now to answer this question. Answer: Healing after extraction
By Sarah h
Dental Professional
Having some discomfort, swelling, and minor throbbing for 7-10 days after dental extractions is normal.  You had three wisdom teeth removed, it is going to take some time for your body to heal.  Usually the third day is the most uncomfotable with the most swelling to occur as well.  When a dry socket occurs, the pain is excrutiating.  You must be seen by the treating dentist in order to have the socket flushed and packed with medication.  It is extremely uncomfortable and sometimes must be done several times before the socket begins to heal again.  Continue to be cautious with your activities and diet until your dentist gives you clearance to resume normal activities.  
More Questions from Extractions