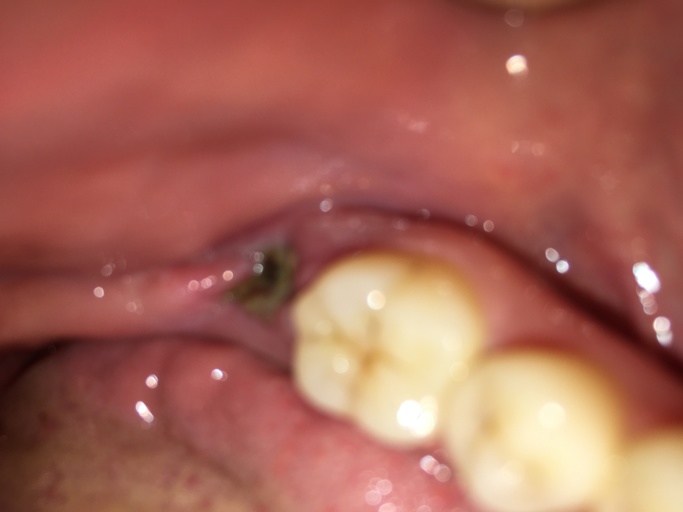 Is it healing correctly, I'm worried and can't see a dr due to the COVID-19
Hello, I got my back molar pulled on Wednesday, and it's Sunday now and I still have quite discomfort in my jaw, but I want to know if the extraction hole it's self is healing correctly. It's looks like a scab over when you get a deep cut on your body. I just feel discomfort in my bottom jaw and the inside of my cheeks are kinda puffy. I'm worried because my dentist aren't seeing patients till mid April. I've been taking pain killers and they help a bit.
Do you want to answer this question? Login or register now to answer this question. Answer: Dry Socket!
By Em B

Hi, unfortunately it looks like your back jaw is exposed. Essentially it looks as though the blood DIDNT clot or failed to remain that way. This could happen by eating hot foods, or chewing, maybe even drinking out of a straw. Call your surgeon and ask for advice. It will get better but you might need to be prescribed more pain meds/or you might need to get a special cleaning tool.
More Questions from Extractions