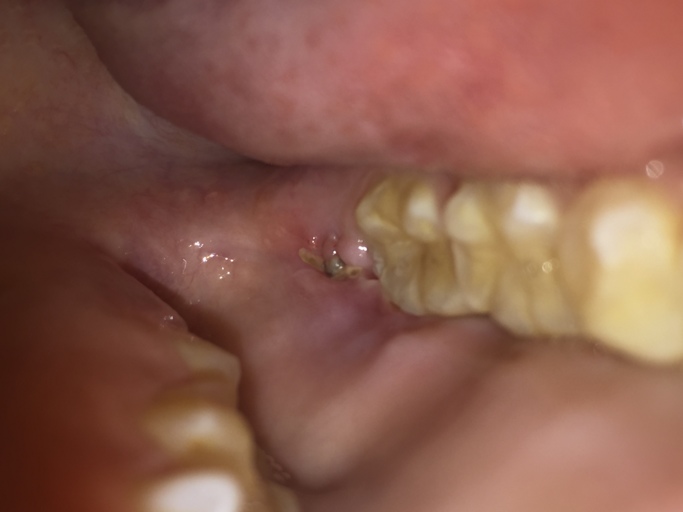 Is it normal for my gums to look like this?
I got all four wisdom teeth out 5 days ago and I'm afraid I'm not healing properly. The first day of surgery I vomited due to the medications. For 2-3 days afterwards I was eating soft foods and rinsing with salt water about 4-5 times a day. For the past day I've been noticing a peculiar taste in my mouth and dull throbbing pain on one side. One side looks "normal" the other looks like it's infected or something. Is this normal?
Do you want to answer this question? Login or register now to answer this question. Answer: Is this normal?
By Sarah h
Dental Professional
Healing in the oral cavity is much like healing on the skin.  You will have some tenderness, swelling and new tissue forming.  This is all normal after an extraction.  Continue to keep the area clean as possible with warm salt water rinses.  The taste can be from food or debris in the extraction sites or collected on the sutures if present, this will resolve.  If the area begins to bleed, ooze, becomes hot to the touch     or pain make an appointment to see your dentist.  If sutures were placed, you should have a post operative appointment within the next week to have the sutures removed and sites checked for healing.  
More Questions from Extractions