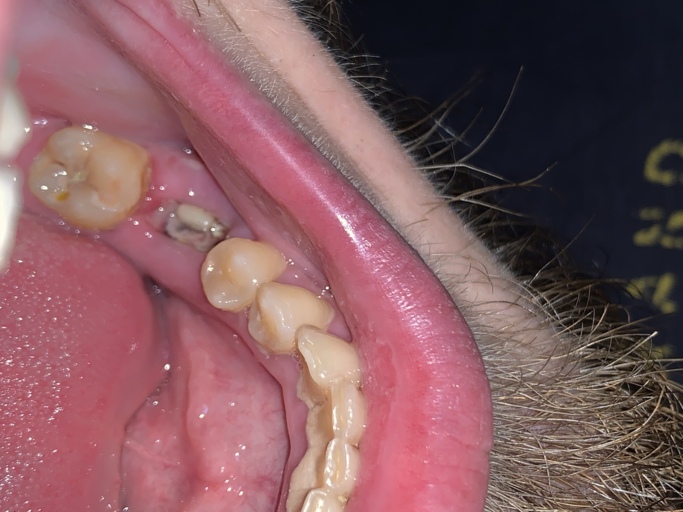 Is my gum healing or is it infected?
I had a Pre-Molar Extraction 5 days ago. Pain is minimal and swelling has reduced. My left jaw line gland has been swollen since before the extraction and no sign of it going down. Inside the extraction sight as you see in the image there's a strange substance, I haven't got a foul taste other than it tasting metallic. My question is is this just a scab or is it infected, my biggest fear is sepsis in the jaw as many family members have had issues with teeth. Any help with this will be greatly appreciated.
Do you want to answer this question? Login or register now to answer this question. Answer: I have the same problem
By Aleeza Ahmed

Hi, I have the same issue, did you manage to heal fine? Or was it an infection
More Questions from Extractions