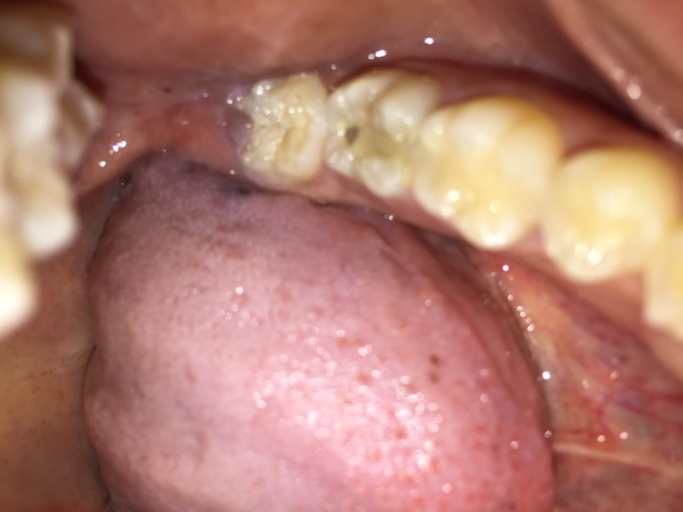 Is the hole in my tooth a cavity or broken composite filling?
Hello, I have a question about my back molar on the bottom row. I have had white composite fillings as well as sealants in the past years ago. It appears I have a hole in my tooth and it looks as though the filling has broken leaving a nice sized hole on the surface. Is this possible or another cavity. Please help.
Do you want to answer this question? Login or register now to answer this question. Answer: Broken restoration
By Sarah h
Dental Professional
It is possible that if there was a filling placed in the tooth at one time, it could have broken.  However, many times the fillings deteriorate or come out due to recurrent caries.  Resin fillings need to be replaced with time, as do sealants.  If the  margin of the restoration begins to leak, it is possible for a new cavity to form around the restoration, weakening it.  This is not always the case, sometimes the restorations can crack and break.  Without a dental radiograph or picture it is hard to say for sure.  It is best to schedule an appointment with your dentist and have them restore the tooth back to full function.  If there was a restoration, it will be documented in your patient record.  Keep the area clean until you are able to see your dentist in order to risk further damage to the remaining restoration or tooth. Answer: Duplicate question
By Sarah h
Dental Professional
I believe you submitted your question twice, once without a picture. Looking at the picture, it appears as though there is recurrent decay around the restoration.  More than likely the restoration broke when the tooth structure underneath it became weak.  Schedule an appointment with your dentist to have the tooth evaluated.  If there is in fact decay under the restoration, you want to have it removed and the restoration replaced as soon as possible.  This will reduce the chances of a more extensive restoration as well as the decays proximity to the nerve of the tooth.  
More Questions from Cavities