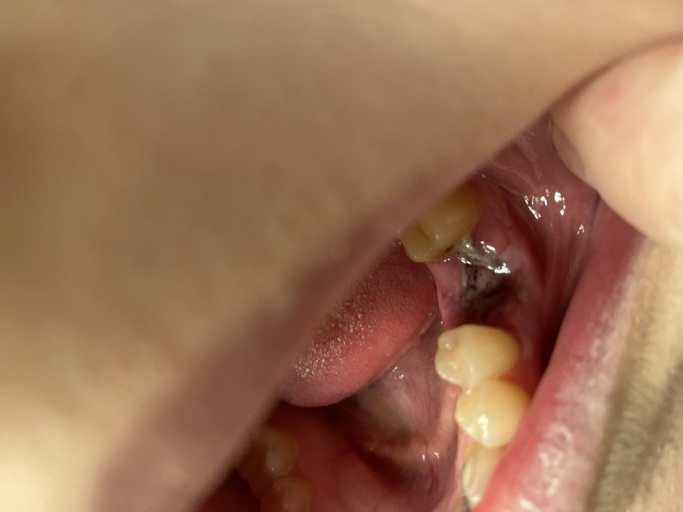 Is this normal?
I had an infected molar removed 2 days ago and this is how it looks now. It's sore but not painful. I don't have bad breath but almost like a blood taste in my mouth. I'm worried that I might have a dry socket. I've been rinsing with salt water about 3-4 times a day and rinse my mouth every time when I done eating.
Do you want to answer this question? Login or register now to answer this question. Answer: Socket after extraction
By Sarah h
Dental Professional
If you had a dry socket your would be in discomfort. It is normal to have a different taste or odor after the extraction and during healing.  Soreness is to be expected for several days after the extraction. Continue to keep the site free of debris with warm salt water rinses 2-3 times a day. Make sure to eat a diet rich in protein throughout the healing process as well. If you begin to have pain or toothache like symptoms, return to your dentist for a post operative appointment. 
More Questions from Extractions