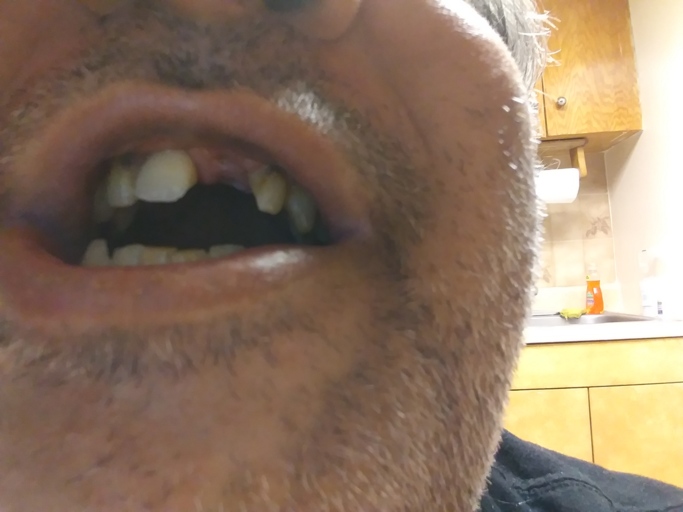 The implant crown keeps rubbing against my upper inner lip
I'm in the process of getting dental implants for my 2 upper front teeth. I just had my first implant crown placed in. So now I have one tooth and one missing tooth next to it. The implant crown keeps rubbing against my upper inner lip. Went back to the dentist and he told me its because im missing the tooth next to it. He said that when i get the other crown placed next to it, i should be fine and that I will not feel any rubbing on the upper inner lip. Is this true? I have no pain but its extremely annoying. Thanks!
Do you want to answer this question? Login or register now to answer this question. Answer: Implant crown rubbing
By Sarah h
Dental Professional
If you have not had your front teeth for some time, your lip relaxes from its previous position.  In time, the lip will adjust to the newly placed crowns and the rubbing sensation will subside.  Be patient, the lip relaxed with time and will need the same to adjust.  It is hard to tell from the picture, if the crown is protruding forward, or if it is the angle of the photo. If there is any protrusion, it will contribute to the sensation you are feeling.  However, it may be hard to tell until the second permanent crown is delivered.  Be sure you approve the appearance of the crown prior to it being cemented into place.  Any changes you wish to have, need to happen prior to permanent cementation in order to avoid any additional fees.  It is okay to be critical, you have invested time and money into the replacement of your front teeth and should love the smile you receive. 
More Questions from Dental Implants