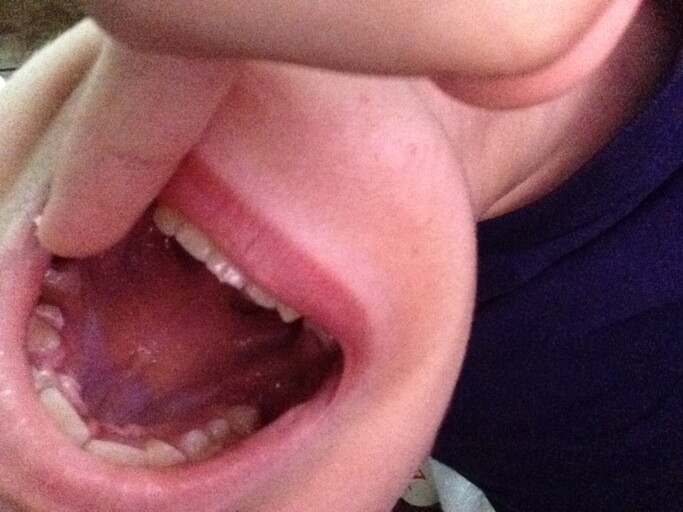 Baby tooth loss
i have always been a late baby tooth loser. I just lost my last one I believe. It was my second molar. I lost it last week but even now my gum where I lost it still feels funny. It doesn't hurt but it feels very funny. Any advice on why?
Do you want to answer this question? Login or register now to answer this question. Answer: Baby tooth loss
By Sarah h
Dental Professional
The photo you submitted appears as though the tissue is healing.  More than likely, your permanent tooth is preparing to erupt, which could cause a different sensation within the tissue.  The most important thing to do is to keep the area clean and don't be afraid to brush.  While the tissue is healing it is recommended you avoid crunchy foods such as tortilla chips to avoid irritating the area.  If you notice any signs of redness or swelling,  be sure to notify your dentist immediately.  You should see your tooth begin to erupt in a few short weeks.  
More Questions from Toothache