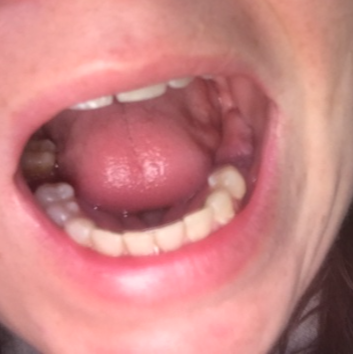 I have bone graph problems
I had a bone graph done over a month ago and the pain is unbearable I even went to the er this weekend the dentist told me last week every looked fine but the pain is too much what do I need to do...there is no way that this is normal
Do you want to answer this question? Login or register now to answer this question. Answer: Bone graft complications
By Sarah h
Dental Professional
A bone graft usually does not cause pain.  There is sometimes discomfort associated with a newly placed graft, however it should subside within 7-10 days.  If an extraction is completed at the same time as the graft, the discomfort may last longer.  Having pain for over a month could indicate that is something else is involved besides the graft, or an indication of an underlying issue.  If the treating dentist stated that everything was normal, maybe seek the advice of an oral surgeon to be safe.  Pain for this extended duration is not normal.
More Questions from Toothache