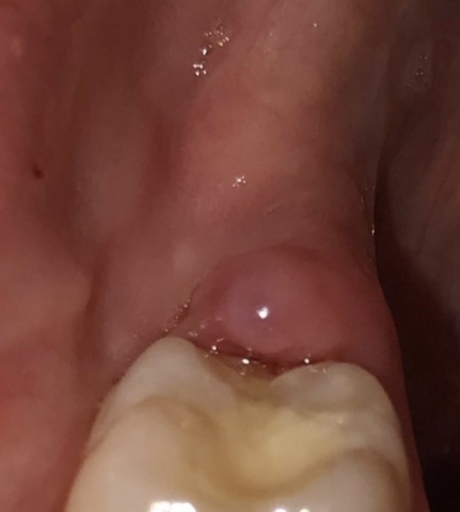 Can you get pericoronitis after getting your wisdom teeth out?
I'm the past week or so, a small bump formed behind my back right molar. At first I didn't really notice but with each day it seems to get more noticeable, and more painful. I looked it up and looked at the pictures and it looks very similar to pericoronitis. After reading about it, it seems to be associated with wisdom teeth coming in, I got all my wisdom teeth out a little over 3 years ago. I'm wondering if I am able to still get pericoronitis even after getting all my wisdom teeth out, or is something else?
Do you want to answer this question? Login or register now to answer this question. Answer: Pericoronitis after extractions
By Sarah h
Dental Professional
It is unlikely to continue to develop pericoronitis or complications of after the removal of your wisdom teeth.  However, it is possible that the flap of tissue that is remaining after the extractions has gotten irritated and inflamed.  This would cause the area to be swollen and tender.  You may even be biting on it when chewing.  Be sure you are flossing the distal (back) surface of your last tooth in order to keep it free of plaque and debris.  This will eliminate inflammation in the area, reducing your chances of irritation and discomfort. 
More Questions from Toothache