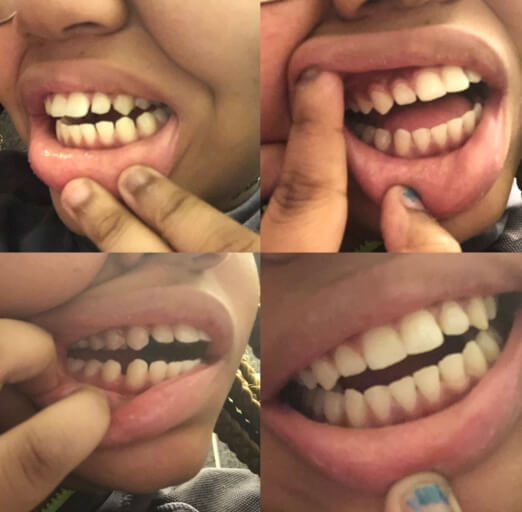 Does it look like I may need braces?
Hi, I have an upcoming orthodontist appointment next month because my mom is worried about my teeth. I'm nervous to know if I'll need braces or not and I want an idea of what the Ortho would say. What do you think?
Do you want to answer this question? Login or register now to answer this question. Answer: Possible Orthodontics
By Sarah h
Dental Professional
You are a great candidate for orthodontic treatment.  It appears that your maxillary (upper) teeth are slightly flared, bringing these teeth back into proper alignment will close the space between your maxillary and mandibular front teeth.  In the bottom right picture, it is hard to see if your posterior (back) teeth are touching.  If they are, then you are considered to have an "open" bite.  Your upper front teeth should slightly overlap your lower front teeth allowing you to bite into and tear your foods easily.  More than likely, the orthodontist will recommend a full orthodontic treatment case placing you in treatment for 12-18 months, followed by retention.  
More Questions from Dental Fear