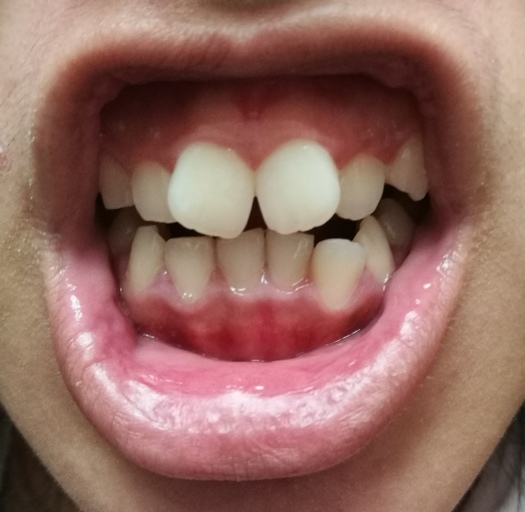 Haven't been to a dentist
Hello, I'm a 17 year old female who has really crooked front teeth and I haven't been to the dentist in almost 10-11years because my mum never bothered taking me. I still have baby teeth at the back but I have adult teeth in the front. I live in Australia and I know medicare doesn't cover the trip to the dentist but i also know that I dont have private health insurance/HCF meaning it will cost more. Considering this, how much do I have to pay approximately for just an appointment to check my teeth and get advice on what to do next to improve my smile? I've had crooked teeth ever since i was 9-10 years old and I'm really really self conscious about my teeth. I hate smiling with my teeth, laughing and even talking and meeting new people. Im really embarrassed to go to the dentist but I really want to go check up and get it fixed. I would just like to know your advice on this and what I should do.
Do you want to answer this question? Login or register now to answer this question. Answer: First dental visit
By Sarah h
Dental Professional
Please know that the dentist and his/her staff is there to help you achieve the smile you deserve and desire. Do not feel ashamed or embarrassed by your teeth.  There are so many options available to improve your smile once it's healthy.  Unfortunately, I am unable to give you any fees or direct quotes for Australia.  Most fees are based on the area in which the dentist is located, however most offices offer incentives to their private paying patients.  The best way to find a dentist whom you can trust is to ask family and friends who they see or recommend.  Based upon that information, seek online reviews or available information that will help you decide which provider will best suit your needs and financial situation.  Some offices will offer special prices for new patients or financing on treatment.  This can all be discussed at your first appointment.  Be sure the office is aware that you want to know the fees associated with each service prior to your appointment.  Most patients that are self-pay request a printed copy of the recommended services and associated fees.  The first step is making the appointment.  You deserve to have a beautiful smile you are proud of and I am certain there is a dentist that would love to make it happen.  
More Questions from Dental Fear