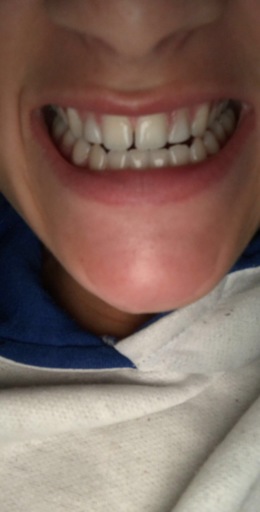 I have an underbite and was wondering if I need surgery
So I've had an underbite since I was 10, my orthodontist made me wear braces for 3 years and it didn't change the bite so he said surgery is only option. Is that true? I don't want to get surgery nor can I afford it. Is their any other minor surgery or thing that can help change my underbite
Do you want to answer this question? Login or register now to answer this question. Answer: Surgery after orthodontics
By Sarah h
Dental Professional
Unfortunately, if you have already worn braces for 3 years and your underbite was not corrected, surgery is your only option.  Surgery today has a much quicker healing time and has advanced quite a bit over the years.  It is best to have the surgery when you are young, as healing is quicker as well.  However, having the surgery now, would put you back into orthodontics as well.  Not only will you need the brackets on prior to the surgery so the jaw can be set and stabilized into position using the brackets and wires, but more than likely your teeth and bite will need to be adjusted as well.  Your medical insurance can help off-set the cost of your surgery if it something you decide to proceed with.  Before you decide, have a few consults with both oral surgeons as well the orthodontists you work with.  This will answer all your questions regarding extent of the surgery, healing time, and what can be expected after.
More Questions from Dental Fear