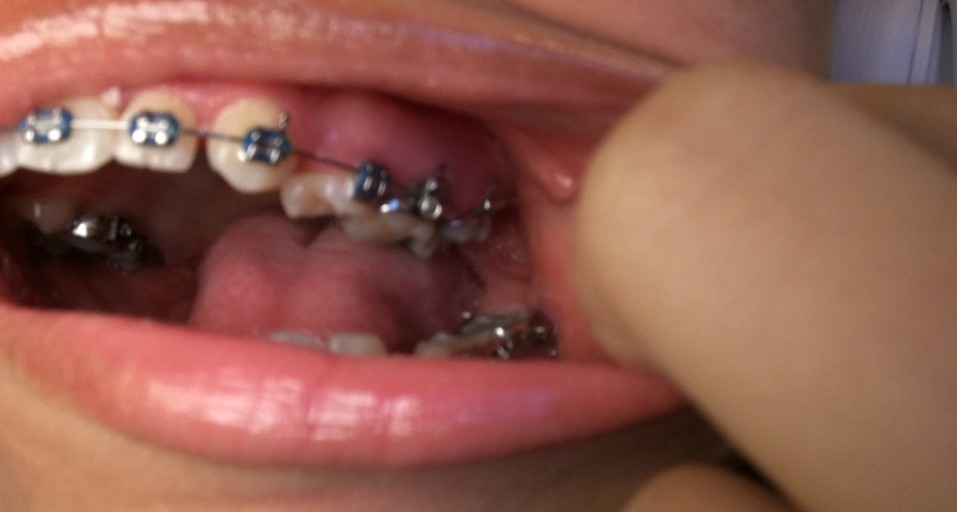 My gums are growing over my braces, how can i fix this?
I went to the orthodontist two and a half weeks ago and discovered that my gums were so swollen that they couldn't pull the wire out. Turns out there was a popcorn kernel lodged into my gum and luckily, they were able to take it out. They told my to floss and rinse with salt water, however it's impossible for me to get under the wire with the floss because my gums are in the way. I've still been flossing all of my other teeth, though. My orthodontist said that if the swelling isn't down by my next appointment, which is next Tuesday, they would have to do laser surgery on my gums. Is there any way I can make the swelling go down without surgery?
Do you want to answer this question? Login or register now to answer this question. Answer: Gums growing over brackets
By Sarah h
Dental Professional
Due to the inflammation, I can understand why flossing is difficult.  If floss threaders are not sufficient, you may need to invest in a water pick to irrigate under the wires and around the brackets until the swelling subsides.  The more inflammation that occurs, the more plaque and bacteria will become trapped causing increased inflammation.  Unfortunately, having the laser remove some soft tissue may be your best option.  It is a minimally invasive procedure and the recovery is usually 7-10 days or less.  
More Questions from Dental Fear