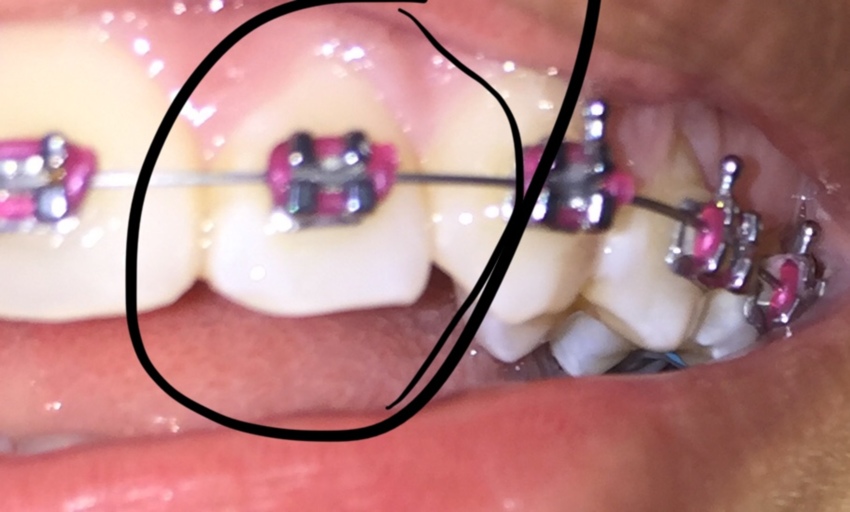 Pain When I Drink Water
I had just had my braces tightened about 4 days ago. The pain when you bite food has died down and everything seemed normal, but then when I drank water I started to feel a very bad pain in my tooth. Only one of my tooth hurts. The last time I got my braces tightened there had been blue rubber things placed in between my molars to create space(since I didn't get any teeth pulled out before getting my braces on). I don't know if my braces were tightened too much or if the things in between my molars have anything to do with this. Before about 2 days ago I didn't feel any pain from my teeth (other than because they were tightened). I've tried to drink less water at a time or use a straw, but either way it still leaves me in pain.I just recently looked at my tooth in the mirror and nothing has changed from a week ago. The weird thing is that it also doesn't hurt when I just press on it with my tongue. I am worried that it's something bad since I can only feel it when I'm drinking water. I'm wondering if there is anything I can do at home or if I'll just have to check in with a dentist.
Do you want to answer this question? Login or register now to answer this question. Answer: Pain when I drink water
By Sarah h
Dental Professional
If the pain is when you are drinking liquids only, this could be a result of the teeth shifting and should subside.  Try using a fluoride rinse or a flouride paste that can be left on overnight.  When your teeth are moving with orthodontics, the tissue height can change as well as your bite.  This can cause the tooth to be sensitive, rather than just sore.  Usually it will subside within a few days.  Be diligent with your brushing and flossing in order to avoid any additional inflammation.  If symptoms worsen, schedule an appointment with your general dentist to be sure there isn't anything else going on between the teeth that may  not be noted upon visual examination.  
More Questions from Toothache